Description
HP EliteBook 8460p Laptop PC. Keep your productivity high with this budget friendly HP EliteBook. Even though the 8460p is already equipped with the the i5 processor and the mobile friendly 14in screen, feel free to customize the rest of the components to your utmost liking. Get online quickly with the built-in Gigabit Ethernet port. This laptop is rugged, dependable and infused with Wifi to get you online wirelessly at home, in class or your favorite local park.
Intel Core i5
The most popular quad core processor contained in many versions of personal computers is the Intel Core i5. The i5 processor has up to 6MB of cache, reducing the average time and energy needed to access data from the main memory. i5 processors utilize a feature called Turbo Boost. Turbo Boost allows for dynamic overclocking, boosting faster processing speeds, under taxing situations. The Core i5 processor is more than sufficient enough to handle photoshop, gaming and easily breeze through day to day activities.
14 Inch Screen
Providing the best balance of portability and usability the 14in screen is the perfect fit for kids, business professionals and the casual web surfer. With the smaller screen size comes a smaller footprint, which means the computer requires less memory when running.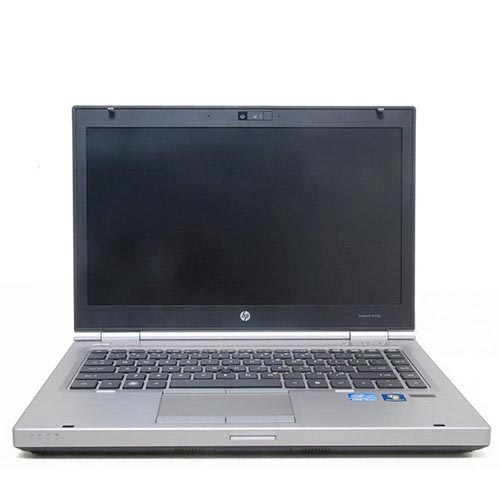 4GB or 8GB RAM
The more RAM, the more information a computer can work with at the same time. This generally creates a heightened performance experience. If you consider yourself an average or even power user, then 4GB of RAM is a critical feature. Whether you are editing documents, watching videos or the kids school work requires a lot of research 4GB will meet your daily needs. If you consider yourself an avid gamer or a video creator 8GB of RAM is a must have. Whether you are editing video, playing games or using photoshop, 8GB will meet your expectations.
DVD-RW
The DVD-RW is great for playing your favorite movies, allowing for this fast and portable laptop to pack an entertainment punch. Not only can this laptop read DVDs it can also write DVDs, giving you the ability to burn family pictures to a concrete platform.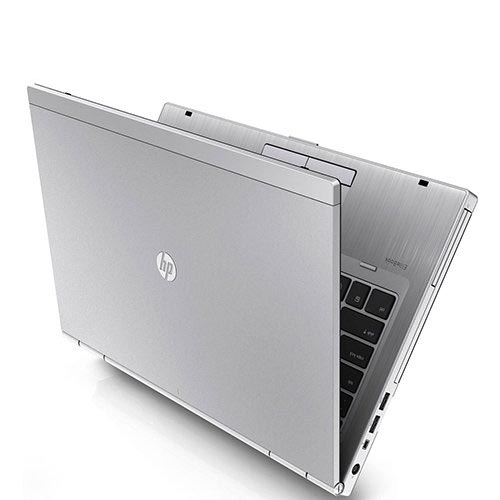 Ports and Slots
3 USB (2 USB 3.0)- The USB 3.0 is ten times faster than USB 2.0, saving you much needed time during long transfers. The USB allows for connectivity in various activities, such as, charging your phone, plugging in mice and keyboards as well as downloading photos and videos.
1 USB 2.0/eSATA- The speedy eSATA port is used for connecting an external hard drive to your new laptop, if you're in to that kind of thing.
DisplayPort- The Displayport allows connecting video sources to display, delivering higher resolution, faster refresh rates, and deeper colors over a single cable.
Docking Connector- The docking connector allows for the laptop the be placed in a docking station. Docking stations enable laptop users to convert it into a desktop computer when at home or at the office.
Firewire- Firewire ports are like bullet trains, carrying large amount of data very quickly. Firewire ports also provides an uninterrupted signal that allows you to stream video directly from your camera through a computer or TV with no signal loss of buffering issues.
LAN Port- The LAN (Local Area Network) port allows for quick connection to your local network or ethernet, by plugging directly into the laptop itself.
VGA-Having the ability to display your videos and computer screen to multiple different platforms is a must have in the 20th century. VGA outputs allow you to connect your laptop to a second monitor, increasing overall production.
Headphone and microphone - This laptop includes ports for connecting your headphones and listening to your favorite music as well as making voice calls with programs like skype.
Integrated Webcam
With the integrated webcam there is no additional cost added to functions like online meetings, video chatting, creating home video or taking personal pictures. With no plugs and no cords, the webcam is extremely convenient, and a must have for online content creators.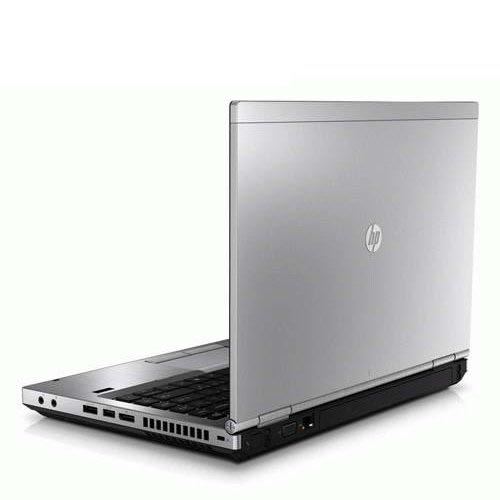 Windows 10
The world's most popular operating system. Windows 10 is used in personal computers, tablets, and in internet of things devices. The start menu is back, and Microsoft Edge replaces Internet Explorer and includes tools such as Web Notes, which allows users to write on visited websites, as well as Reading View, which allows users to view certain websites without the distraction of ads. In addition to the added browsing improvements, Windows 10 has the Microsoft Xbox app-built in. Gamers never have to leave their computer to play games, edit profiles, check messages, access achievement lists or see friend's recent activity. Windows 10 will drastically outlast other Windows systems, due to its new technology not requiring a full-fledge system replacement with each improvement.
Rugged and Dependable
Rugged and dependable computers are a must have for anyone with important information or on a tight budget. Dependability is highly reliant, on the tests and procedures preformed prior to the computer being put on the market. Discount Computer Depot puts our computers through three of most inclusive tests one can perform on a computer, assuring premium quality and extended life. Computer repairs are not cheap, so Discount Computer Depot has decided to include a FREE one-year warranty for all computers, not that you will need it. We do these things to insure an above average customer experience.
SPECIFICATIONS
HP 8460p 14" Laptop Notebook PC. Keep your productivity at high levels with the HP 8460p Laptop. The 8460p Notebook PC is equipped with an Intel i5 Processor to ensure a fast and efficient computing. Get online quickly with the built-in Gigabit Ethernet port or Internal Wifi.
DESCRIPTION
HP 8460p

Intel i5 2520M 2.5GHz Processor
DDR3 SDRAM Memory

14" Diagonal Size

Keyboard,Pointing Stick and Touchpad

Intel VPro Technology

Card Reader

Stereo Speakers and Microphone

2x USB 3.0, VGA, Display Port

Microphone Input

Headphone Output

Memory Card Reader

LED Backlight HD Display

Integrated Webcam

OPERATING SYSTEM

Windows 10

( Restore Partition Included )

PROGRAMS INSTALLED

OpenOffice Software (Compatible with Microsoft Office)

Microsoft Security Essentials

CONDITION

Completely Refurbished

Excellent Overall Condition

PACKAGE CONTENT

DIMENSIONS

Width 13.3 in

Depth 9.1 in

Height 1.3 in

Weight 5.07 lbs

SHIPPING and HANDLING

FedEx Ground Shipping

US Only (Lower 48 States)
View All
Close
Warranty Information
1 Year Warranty, 99.5% Positive Feedback Score on Over 14,000 Customers this Year!
View All
Close
Additional Information
| | |
| --- | --- |
| Manufacturer: | HP |
| Make: | Elitebook |
| Model: | 8460p |
| OS: | Windows 10 |
| Edition: | Custom |
| Screen: | 14 |
| Processor: | Intel i5 |
| Speed: | 2.5 GHz |
| Graphics: | Integrated |
| Memory: | Custom |
| Storage: | Custom |
| Warranty: | 1 Year Warranty From A Microsft Authorized Refurbisher |
View All
Close