Do I need Windows 11? What is Windows 11 and Who Sells Windows 11 Computers?
Published by Joshua Crow and Michael Kelton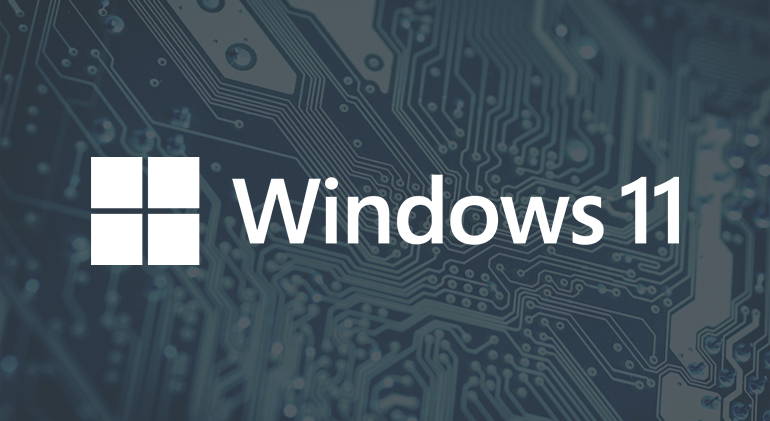 Windows 11 has recently hit the market and has been making waves in the tech industry. As a Microsoft user, you might be wondering whether it's worth upgrading from Windows 10 to Windows 11. In this blog post, we'll be taking a look at the benefits of upgrading and why purchasing your computer from a Microsoft Authorized Refurbisher (MAR) is a smart choice.
Here at Discount Computer Depot, we get a lot of questions from our customers about Windows 11. Is it superior to Windows 10? Should I upgrade now? Will Microsoft stop supporting Windows 10, and will I be forced to transition to 11?
Then there are questions such as, what computers are compatible with Windows 11 and where should I buy them? Are there affordable refurbished options for Windows 11, and is it safe to buy a refurbished computer? Are there any advantages in buying from a Microsoft Authorized Refurbisher such as Discount Computer Depot? Let's discuss these questions so you'll be better informed when shopping for Windows computers.
Windows 11 Is More Secure Than Windows 10
Whatever computer you choose will need to meet the demanding specifications of modern applications; it needs to offer compatibility with the programs you enjoy using, and importantly, it must ensure the security and privacy of your personal data.
With its enhancements to both performance and security, Windows 11 is the clear preferred choice of operating system in 2023. Additionally, Microsoft will be pulling support from Windows 10 in late 2025.
There is still time, but if you're planning to buy a computer in the near future, now is the perfect opportunity to go ahead and future-proof your hardware and software.
With Windows 11, Microsoft has taken the bold step of requiring essential security hardware, even though it means some PCs won't be able to upgrade. This security step means that the boot process will be shielded and cryptographic routines will be running in protected memory. This Windows edition is completely invulnerable against a wide range of attacks. And that's piece of mind worth having, and well worth the price of entry (more on this later.)
It's important to note that if you already own a Windows 10 computer, you may be eligible for a free upgrade to Windows 11 if your computer meets these hardware requirements:
At minimum, Windows 11 requires an 8th Generation Intel Core CPU, or a 2nd Generation AMD Ryzen CPU2;

And, your motherboard must be equipped with TPM 2.0 technology.
(You can verify your computer's Windows 11 compatibility in your Windows Update settings menu.)
If your current PC does not meet these requirements and you're in the market for a new desktop or laptop computer, future-proofing is an important consideration.
Are there refurbished (budget-friendly) Windows 11 computers?
So, what are your options? You can buy brand-new directly from one of the big brands, but many of us are not ready for that kind of expense. Naturally, Discount Computer Depot has you covered on any budget – but getting a great deal doesn't have to mean sacrificing quality and reliability! We are the #3 Microsoft Authorized Refurbisher in the United States, and #5 in the world. This certification means that every Windows 10 or 11 computer from our store is Certified Refurbished with a genuine Windows license and Certificate of Authenticity, giving you peace of mind that what you're buying is the real deal.
We have thousands of computers in stock at any given time – each and every one is covered by an industry-leading 1-year parts and replacement warranty and 30-day money-back guarantee, not to mention high-quality customer service and tech support based in Texas, USA. When you are ready, contact us to upgrade your computing experience!
Total Windows 11 adoption is barring down with the inevitability of a freight train, and there is nothing that any of us can do about it. But it's not here yet, and we've got plenty of time to jump on the Windows 11 train in an organic way, based on our individual needs. Maybe you've got a new job, working from home, or your kids need a computer to do their homework. These are great times to buy a refurbished computer, and go ahead and get Windows 11. Windows 11 will be supported for years after Windows 10 has fallen off the map, and your computer will be more secure to boot. Not to mention, you'll get a great price on any Windows 11 PC here at Discount Computer Depot.
If you have any questions about Windows 11, or what computers we sell that are compatible with Windows 11, feel free to reach out on our live chat. Our sales team can get you straightened out, answer any questions you might have, and help find you the perfect Windows 11 PC!